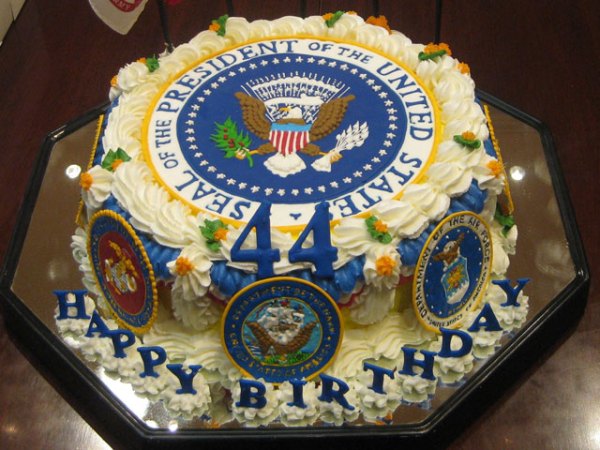 This tacky monstrosity can't belong to Obama, can it?
Maybe this is just wild conjecture here -- and we all know how much everyone loves opinions in Serious Journalism -- but isn't Barack Obama's birthday cake hideously ugly? This is not at all in line with Obama's sleek, skinny-tie persona, and frankly, we're shocked.
It looks like the Cake Boss's disgruntled ex karate-chopped the frosting bag.
Decorated with the presidential seal, the layer cake was accompanied by various pies, including pecan, huckleberry, Key lime and coconut cream, plus a cheesecake.
How'd this happen? Michelle wears $540 Lanvin sneakers to plant organic veggies in the White House garden. The girls switch outfits aboard Air Force One to arrive in Paris in crisp khaki trench coats.
sitfu.com
Taking a Closer Look at the Stories Ignored by the Mainstream Media
Posted on 10:11 PM by x and filed under
barack obama
,
birthday cake
,
hideous
,
tacky
,
ugly gaudy
|
0 Comments »