Matthew Weaver
and agencies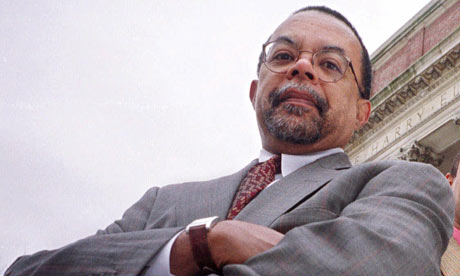 A black Harvard professor, who has been named by Time magazine as one of the top 25 most influential Americans, accused police of racism after he was arrested trying to get into his own home.
Henry Louis Gates was arrested for disorderly conduct after police said he "exhibited loud and tumultuous behaviour". He was later released.
The head of Harvard's WEB DuBois Institute for African and American Studies, shouted to a police officer "this is what happens to a black men in America" according to a police report.
full article
sitfu.com
Taking a Closer Look at the Stories Ignored by the Mainstream Media
Posted on 12:00 PM by x and filed under
Harvard professor Henry Louis Gates
,
racism
|
2 Comments »